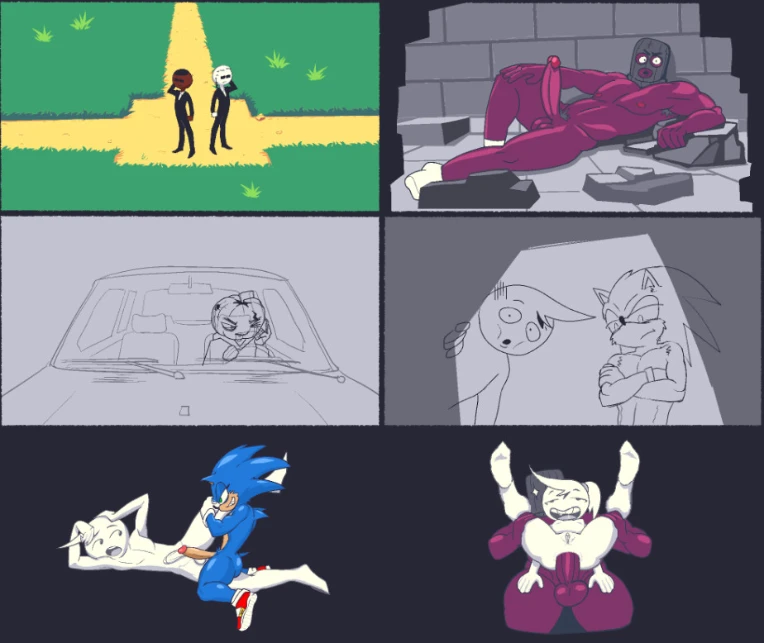 Alright it's time for an update on my little game project I ingeniously called Pumpkin valley in woods. I'm a bit stalled at this because it is legitimately hard to work on prolonged project and keep it in pace, especially then you do it on your own, paying it with your free time and without a sign of a light in the end of the tunnel. While doing it, you're quickly run out of cool elements you enjoy and get crushed by elements what are necessary but you don't have incentive to do. It's like to run a car without gas, yeah, you don't run it, you push it, up the hill. Something like that.
Anyway, I made some progress in rewriting the script, making new art and some animations. Most importantly - now I know how it should look like. First iteration was just an interactive gallery without much sense.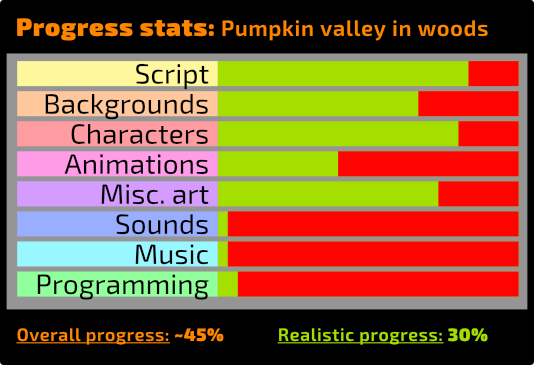 As you can see, there isn't much visible progress but there is more understanding. I'm afraid to predict the release date but aiming to finish it before 2022.